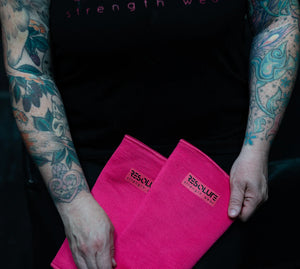 These are heavy duty durable double ply knee sleeves.
You get a set of 2 in their own pouch. 
To get your measurement/size please measure round the middle of the joint of the elbow when straight. 
*PLEASE NOTE - IF YOU WANT THESE TO GIVE A TIGHT FIT, SIZE DOWN
Note: Not IPF Approved for CPU/IPF competition.