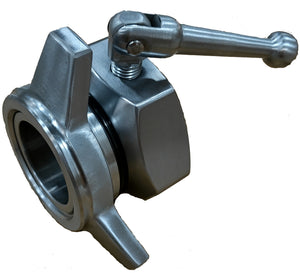 Note: These collars are now approved for use in CPU meets of any level. 
Our Pro level collars are as high-end as you can get, comparable to the most expensive brands, but at a reasonable price. 

- Calibrated to exactly 2.5 kg
- internal compression ring grips your bar, protecting the finish
- brushed steel finish
You simply won't find better, anywhere.  Priced for a pair.
Very nice collars & amazing service from Strongarm
I wish all businesses were run like Strongarm Sport. Prompt, professional, and friendly . The collars are nice & secure on the bar & hold the plates well. I prefer the large arms of these collars to the other competition I have.