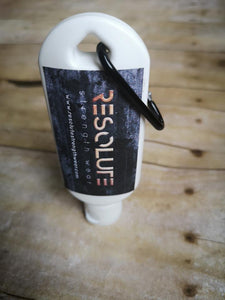 Chalk is an essential part of of your training kit. It provides superior grip strength, prevents excessive sweating on the hands.
Features:
100% Pharmaceutical grade premium liquid chalk
Suitable for all lifting applications such as bodybuilding, powerlifting, strongman, gymnastics and any sport where grip is essential
50ml portable bottle
No mess
Fast drying
Enhanced grip
Sweat resistant
Application Instructions:
Shake bottle well
Apply a small amount on the palm of the hand
Spread (not rub) onto hands and evenly coat palm and fingers
Allow to dry
Other Information:
Can be used as a stand alone product or in conjunction with traditional chalk blocks.